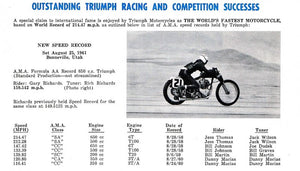 Riding a stock frame rigid Triumph, Gary Richards set an official two way average of 159.542 mph in 1961! His father Rich Richards did the tuning...read more about the world's fastest unfaired 650...
---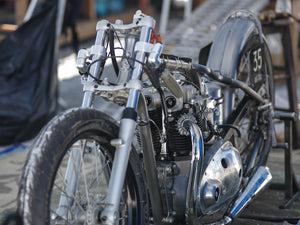 Every August since 1949 (weather permitting), the Southern California Timing Association has organized the Bonneville National Speed Trials at the famed salt flats in Wendover Utah.
---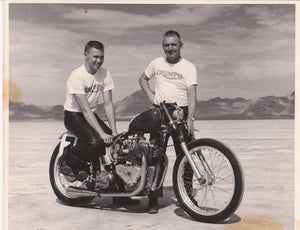 Gary the told me he "rode a couple of Triumphs" at Bonneville a long time ago. It wasn't until I researched it myself that I found out just how fast (and modest) Gary is...
---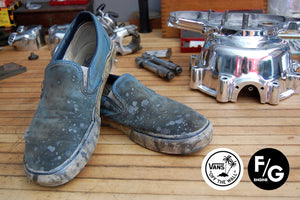 Franz and Grubb has the prototype for the new signature Vans shoe.
---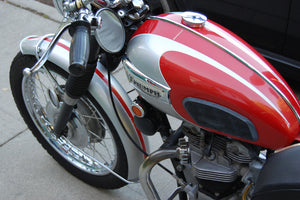 The increasing amounts of ethanol added to gasoline have been continuing to cause problems with vintage motorcycles, cars, boats, and small engines.  Here are some basic facts all vintage motorcycle enthusiasts should know.