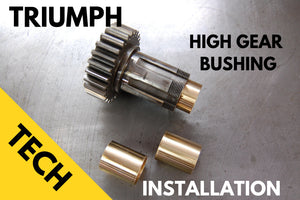 This 2 piece high gear bushing is easier to install and can be sized for a tighter fit than sloppy "OEM" style bushings.
---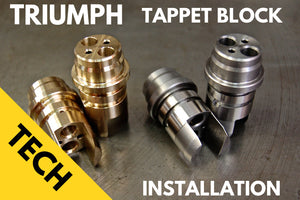 Read about installing Triumph tappet blocks, and what you need to know before you start. Bronze or cast iron, Pre Unit or Unit, all of them need the same care during installation.
---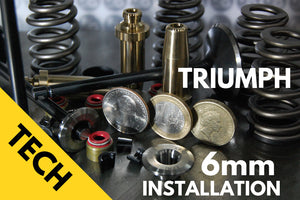 Reducing the stem size of your valves is an effective way to get more air into the port. Our installation notes take the mystery out of the 6mm Triumph conversion...
---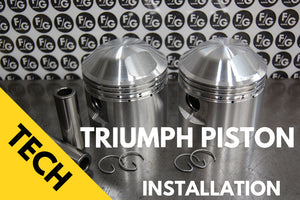 Here are our installation notes for the 650 Triumph cast piston set. We have had excellent results with reproduction cast pistons for years, however we attribute a strict cylinder preparation method to our success.
We are sharing this information to help demystify the boring and honing process for enthusiasts and machinists alike.