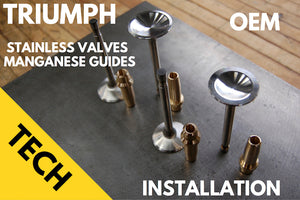 This kit contains stainless one piece forged valves with uncoated stems. The guides are C67410 manganese bronze, which are able to be sized with a reamer. See our installation notes for this kit here.
---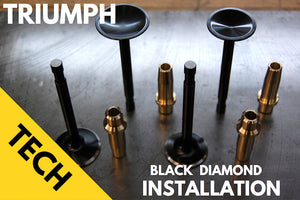 Kibblewhite Black Diamond valves are the best you can get for your vintage Triumph motorcycle. These are our installation notes for the 650 and 750 twin valve kits.
---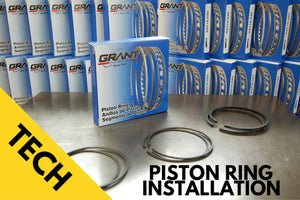 This USA made piston ring set is suitable for OEM A/E Hepolite Triumph 650 pistons, and area perfect compliment to the JCC 650 pistons currently available. Please read the following to insure proper seating of your new rings. This set is comprised of a one piece cast oil ring, and two cast compression rings. The compression rings have an inner bevel which must be installed toward the top of the piston. The word "TOP" is printed on these rings indicating which is top. The oil ring does not have a direction. The purpose of piston rings is to seal the...
---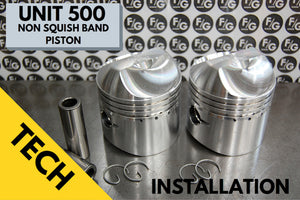 Here are our installation instructions for 500cc Triumph Unit twin piston set. This covers the "non squish band" cylinder head used fron 1967-1974.
---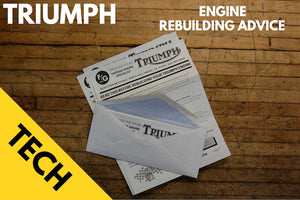 If you are planning on rebuilding your engine (or haven't done it in a while), this may save you time, money, and aggravation...